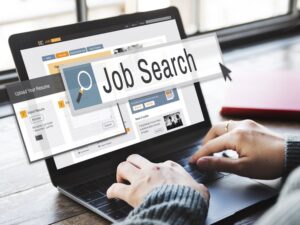 When graduation approaches, a common question will be inquiring about plans for after college and looking for a job. Whether you are a senior or just starting back to school, it's a good idea to think ahead and be proactive with your job search. It is never too early to start preparing a plan on how to job search. Listed below are some suggestions to help you get ready for job searching while in college.
Suggestions for Job Searching While in  College
Obtain Information
Use your time in college to gain information about your field of study and potential careers. Utilize your colleges' Career Center for career exploration or meet with an advisor to find out more about careers related to your major. Take the time to research prospective employers to learn about their organizations and possible job opportunities. Set up an informational interview with someone working in your field to discuss their career path and gain advice.
Obtain  Experience
It's important to gain work experience while in college, especially in your field of study. Seek out an internship or externship, part-time job, or even a volunteer opportunity to get real-world, hands-on experience. Contact your Career Center for opportunities or check within your network. Employers are expecting that college graduates will have some job experience on their resumes. It will also show you what you like and don't like in a particular job.
Network
It's all about networking these days, so get out there and connect with others. Attend college job fairs, networking events, connect via LinkedIn, add your classmates and professors to your network, and don't forget about your friends and family. There are many ways to network, both in-person and online. Fun fact, over 70% of jobs are obtained through networking; it's not an option anymore but a fundamental. The more you build and utilize your network, the easier it will be to land a job after graduation.
Get Organized
You will need to get organized and start your job search before graduation. Start a simple spreadsheet to keep track of your job search activities each week. Update your resume, create targeted versions as needed, work on your cover letter, professional references, and create a short introduction statement (elevator pitch). Practice answering interview questions and complete mock interviews. Getting organized and being prepared will lead you to success.
Taking the time to prepare for job searching while in college will pay off when you are ready to enter the job market. For more information, read 15 Quick Tips for Landing a Job at Graduation and How to Land Your First Job after College. Contact your AthLife Advisor for assistance with job search suggestions.